// HOW WE ARE FOUNDED
ESTABLISHMENT
We are a forward-looking ICT company that is focused on building products and solutions that are needed in the 21st century. We deliver a full spectrum of ICT Solutions to our clients. Datatrack has been delivering software solutions to clients by combining technology, strategy and creativity from a high-calibre team of professionals. Datatrack understands the business process, style and ethos of different types of organizations, and the business solution needs that accrue in a competitive environment.
Our expertise comprises a comprehensive set proprietary technology that allows us to execute the most challenging and complex projects and satisfy customer requirements, expectations and preferences.
To ensure effective results we allocate well-balanced project teams that fit the project goals and software requirements best. Our developers, software architects, analysts, coordinators and project managers take advantage of the Datatrack knowledge management system and continuous process improvements.
Our Mission
To be instrumental in making our customers' business stronger by providing rich technological competencies, domain expertise and passion for quality
Our Vision
To be an exemplary leader in providing enduring products, solutions and services to customers…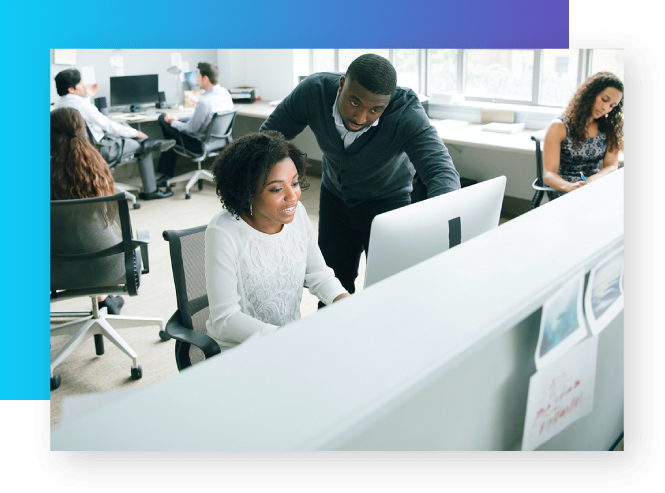 // Experience. Execution. Excellence.
Extensive Hands-on implementation
An extensive hands-on implementation experience allows Datatrack to extract only the most efficient practices from all the used methodologies taking into account only real needs in the efficient, transparent and predictable process. We provide mature and quality project management, focusing on the vital elements:
// OUR PROCESS
HOW WE WORK
Datatrack always keeps in mind the idea of future business expansion, so your solution will be built scalable and flexible to be modified later as your business grows or transforms. Already from the project launch, you will recognize and appreciate Datatrack's team technology skills, business domain expertise and smart project management – from initial requirements definition and business process modelling to user training and solution support & maintenance.
Transparency
Reliability
Time-to-market
Datatrack usually suggests splitting the whole project into several iterations (well-defined periods of time with fixed goals and deliverables). Such iterative approach has the following advantages:
Transparency: Each iteration's delivery is done on time and on budget.
Reliability: Each delivery is a subject for acceptance procedures to confirm all the requirements have been met.
Time-to-market: Each delivery contains some of the expected functionality and can be put to use right away.
// Don't hesitate to contact us.
Have any questions about us?
// WHAT WE OFFER
We Offer a Wide
Variety of IT Services
We bring together deep industry expertise and the latest IT advancements to deliver custom solutions and products that perfectly fit the needs and behavior of their users
Document Management Solutions
Receive, track, manage and store documents and reduce paper. Most are capable of keeping a record of the various versions created and modified by different users.
Monitoring Evaluation Solutions
Assess and manage performances so the right improvements for your organization with real time statistic reporting
Membership and License Management Solutions
Manager members of any form of organization. With Our solutions to enable online registration, tracking, collection of fees, reporting.
Application Development
Moving from idea to a full-fledged digital platform capable of scaling to serve thousands of customers as your business grows requires a tech partner who'll walk with you all the way.